Welcome to Dushan's site!
"Never born, never died, only took the form of a human being on 28 October 1973. As a model daughter, Lata was always obedient to her parents' wishes. She led an ordinary life and her simplicity was the reason why I married her. As a devoted wife, she accepted me for what I am and for what I am not. As a caring mother, she would protect and serve her children diligently. She was the living proof that forgiveness is the only way forward. As a Financial Officer, Ragini was admired for her sense of duty in the Civil Service. We grieve that we could not save her from the very fast growing (grade 3), triple negative, invasive ductal carcinoma that had already metastasized to her liver. At the moment of her passing away, she was practising mindfulness with so much attention that even her excruciating pain would not let her mind wobble. On 22 November 2019, she peacefully returned her elements to Mother Nature. Ragini's life may not have been long, but it was certainly broad and deep. She taught us that cultivating a peaceful state of mind brings more happiness than either wealth or pleasure. Thank you, Lata, for having formed part of our lives..."
Dushan studied at the Royal College Curepipe, from 1985 to 1992, where he received a world-class quality education, free from social, political or religious bias. Today, this same high-standard education is being dispensed to all State Schools and Colleges—the very type of education that our children need, so that they may grow into peaceful and prosperous citizens.
He started his teaching career in 1995 and taught Science and Physics in New Eton College. From 1995 to 1998 he taught Chemistry and Physics in Rodrigues College. From 1999 to 2013 he taught Chemistry and Physics in Collège du Saint-Esprit of Quatre-Bornes. Since 2014, Dushan is working as Educator for the Ministry of Education, Tertiary Education, Science and Technology.
Pupils who study a complete school course under Dushan's supervision need not go for private tuition! He delivers an honest and a complete work, worthy of the quality education he had himself received at the Royal College Curepipe. All you have to do, as responsible party and as Head of School, is to ensure that all his students are working in a disciplined manner.
It is not necessary for Dushan to talk about his students' achievements in national and in international examinations: whether it is in National Certificate of Education, in School Certificate or in Higher School Certificate, which he teaches to students worldwide, their results speak for themselves...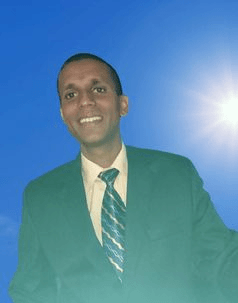 Disclaimer & Legal
This site is Dushan's personal website and while it is intended to inform and educate in the broadest sense, he cannot be held accountable or liable for any material published on it. The content presented on this site must be used for information only and should not be used for commercial purposes. Personal views and opinions expressed on this website will be deemed to have been made in private. Links to third-party sites are not under Dushan's control and he is not responsible for the contents of any linked site. By accessing or copying the contents of this site, you accept all of the above conditions.
Opening files successfully
You may need to click on your browser's refresh button (Ctrl+F5) to see an updated link.

If you cannot open a file within your browser window, you can right-click on the link and choose Save Link As... or Save target as...Then open the file directly from your computer.

If you are asked to save a zip (compressed) file on your computer, right-click on the saved file and choose Extract here.

You will be prompted for a password to open or extract the file successfully.