Welcome to Dushan's site!
"If we want Mauritius to prosper, we should compete with the World—not with Africa! Thoroughly revise, update and give force of law to the current School Management Manual. Set up a Secondary Education Council to regulate teacher professionalism. Ensure that educators are given the chance to teach not only in each Grade, but also to students of different abilities. Standardize term-wise schemes of work to ascertain that educators have taught the entire syllabus before examinations. Introduce Index Numbering and Panel Marking in all Grades to guarantee that no student is victim of arbitrary marking. Assign the task of marking National Assessment scripts to external examiners. Provide a flexible grade threshold and a grading system that will not make students shy away from certain subjects in Grade 10—Publish syllabus updates and examiner reports before the beginning of each academic year. Create the post of a Discipline Master, whose task will be to return wandering students to their classrooms and to accompany them during detention classes. Use the existing SMS alert system to inform responsible parties promptly about their ward's skiving off or failure to bring homework. Build a Quality Assurance Website from which students, responsible parties and educators can obtain constantly updated materials for quality teaching and learning. Address the issue of anonymous, false and malicious denunciation in writing, which is killing the workforce of our country, just like illicit drugs are killing its youth—Drugs have already tainted the student population: drug dealing towards minors can only be deterred by death penalty..."
Dushan studied at the Royal College Curepipe, from 1985 to 1992, where he received a world-class quality education, free from social, political or religious bias. Today, this same high-standard education is being dispensed to all State Schools and Colleges—the very type of education that our children need, so that they may grow into peaceful and prosperous citizens.
He started his teaching career in 1995 and taught Science and Physics in New Eton College. From 1995 to 1998 he taught Chemistry and Physics in Rodrigues College. From 1999 to 2013 he taught Chemistry and Physics in Collège du Saint-Esprit of Quatre-Bornes. Since 2014, Dushan is working as Educator for the Ministry of Education, Human Resources, Tertiary Education and Scientific Research.
Pupils who study under Dushan's supervision in school need not go for private tuition! He delivers an honest and a complete work, worthy of the quality education he had himself received at the Royal College Curepipe. All you have to do, as responsible party and as Head of School, is to ensure that all students are attending his classes with homework completed.
It is not necessary for Dushan to talk about his students' achievements in national and in international examinations: whether it is in National Assessment, in School Certificate or in Higher School Certificate, which he teaches to students worldwide, their results speak for themselves...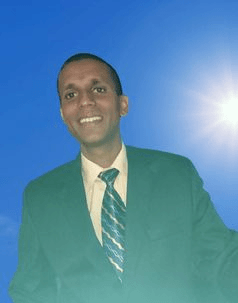 Disclaimer & Legal
This site is Dushan's personal website and while it is intended to inform and educate in the broadest sense, he cannot be held accountable or liable for any material published on it. The content presented on this site must be used for information only and should not be used for commercial purposes. Personal views and opinions expressed on this website will be deemed to have been made in private. Links to third-party sites are not under Dushan's control and he is not responsible for the contents of any linked site. By accessing or copying the contents of this site, you accept all of the above conditions.
Opening files successfully
If you cannot open a PDF or mp3 file within your browser window, you can right-click on the link and choose Save Link As... or Save target as...Then open the file directly from your computer.

If you are asked to save a zip (compressed) file on your computer, right-click on the saved file and choose Extract here.

You may be prompted for a password to open the file successfully.